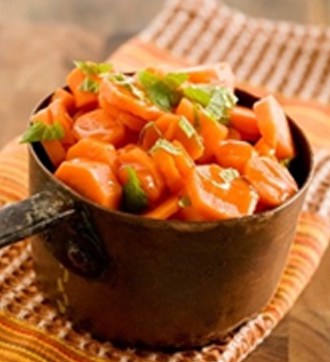 Ingredients:
1 lb. carrots, peeled, thinly sliced into coins
1/4 cup cilantro, roughly chopped
1 Tablespoons lemon juice
2 teaspoons Michele Honey Crème Syrup
1/2 teaspoons lemon zest, grated
2 Tablespoons butter
Directions:
Place carrots in a steamer basket over boiling water. Cover saucepan and steam 7-8 min or until carrots are tender. Transfer carrots to a bowl. Toss with remaining ingredients. Salt and pepper to taste.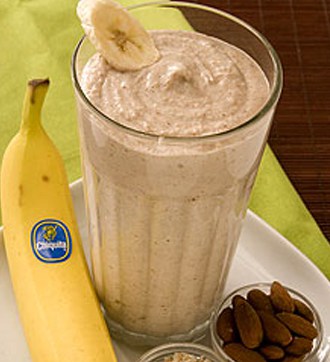 Ingredients:
2 ripe bananas
2 cups Ice
1/3 cup plain Yogurt 
1/2 cup cooked oatmeal
1/3 cup raw almonds
1 tbsp Michele Honey Crème Syrup
2 dates (optional)
Directions:
Put all ingredients in a blender, ice in last. Blend starting from low to high, and remain on high until smoothie is thick and creamy.